Tinto Negro Limestone Malbec (750ml)
Food Pairing

BBQGameRed Meat
Tinto Negro is a collaboration between friends and colleagues Alejandro Sejanovich and Jeff Mausbach, who worked for 15 years together at Bodega Catena Zapata as Vineyard Director and Wine Education Director. The wines reflect the classic characteristics of Mendoza Malbec, inky and concentrated reds grown at elevations of 3700 to 5000 feet. The vines for this wine were planted in 1955!
Tasting Notes
A wine with pronounced dark fruit and floral aromas, minerality and fine grained tannins.
Method
The Malbec grapes are hand harvested from Los Chacayes, located in the mid Valle de Uco, at an altitude of between 4,000'. The soil here is predominantly rocky limestone. The grapes undergo a 7 day maceration followed by a cold fermentation to extract intense aromas and emphasise minerality. A touch of Cabernet Franc grapes are co-fermented with the Malbec to intensify the Malbec's floral notes. The wine ages for 9 months in French oak, 10% new.
Our Thoughts
Tinto Negro Limestone Block Malbec has a bit of everything: fruit, mineral, and spice. The grapes are grown at an altitude of 4000 feet in limestone-rich soils at the foothills of the Andes. The resulting wine is a great expression of its unique terroir, offering more nuance than some of the fruit-driven Argentinian Malbecs that I have become familiar with. Sure to please most red wine drinkers, it is a solid go-to and an ideal wine if you're looking to level up your Malbec game.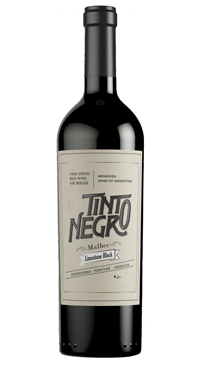 You may also like...