Tornatore Trimarchisa Rosso (750ml)
Grape

Nerello CappuccioNerello Mascalese

Food Pairing

Mushroom dishesPasta with Tomato SaucePork
The roots of this winery go back when the Tornatore's Mount Etna wine ventures began in 1865. Today, the family's operations are headed by the entrepreneurial businessman, Giuseppe Tornatore, whose family always had ties to Etna. A blend of indigenous grapes; predominantly Nerello Mascalese with a dash of Nerello Cappuccio from the Trimarchisa district. The grapes grow at an altitude of 400-500m above sea level. The juice is aged 18 months in 25 hl barrels and 6 months in bottle before release.
Tasting Notes
A blend of predominantly Nerello Mascalese and a small percentage of Nerello Cappuccio, this fragrant red opens with enticing scents of wild red berry, underbrush and flowers, Mediterranean scrub and a whiff of warm spices. The taut, polished palate boasts elegance and tension, delivering raspberry compote, strawberry, star anise and blood orange before a mineral, almost salty finish. Fine-grained tannins and bright acidity provide finesse and support.
Method
The Trimarchisa Contrada is located in Verzella (in the municipality of Castiglione di Sicilia). It is a ridge of lava soil, with the presence of calcareous sediments, sloping down towards the Alcantara river. The vines used are Nerello Mascalese and a small part of Nerello Cappuccio. The vines have an average age of over 40 years.  The grapes are hand harvested, sorted at the winery and de-stemmed.  Partial whole bunch fermentation (some grapes are not pressed) and are fermented in wooded vats for about 10/12 days at a controlled temperature of 22/25 C.  Daily pumpovers and maceration continues for a period after fermentation.  The grapes are then pressed and the wine ages for 18 months in a combination of 25 hl barrels and cement tanks before bottling.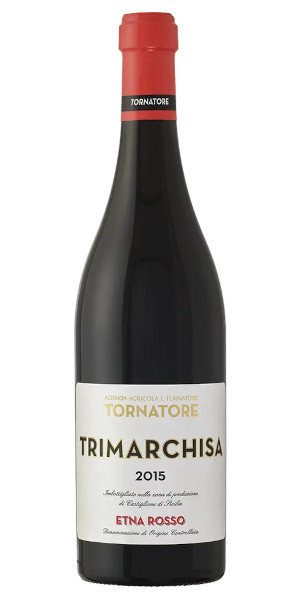 You may also like...