Trailway Dump Run Saves (473ml)
Trailway started as a local group of friends in Fredericton, NB, that started brewing beer on a small 1 Barrel (31 Gallon) system in a basement, just selling small amounts to local pubs. After a year of hard work producing some well-received quality beer, they decided to take the idea to another level, so in May of 2016 they opened a 10 barrel brewery and tasting room on Main Street.
Due to a longtime passion for hops, you will find them typically brewing hoppy, hazy, aromatic, flavourful American-style IPA's, Pale Ales, or anything hop forward!
Tasting Notes
Fruited Summer Ale; hit with plenty of Peach, Mango and Passion fruit and dry hopped with a subtle addition of El Dorado, this one is all about the fruit. Fresh and smoothie-like with a dry tartness from the fruit that keeps the balance all in check.
Method
Brewed with a simple pale malt grain bill, a small amount of Citra hops, and then hit with healthy doses of Passionfruit, Peach and Mango purees. This one is all intense tropical fruit – medium bodied, virtually no perceived bitterness other than an extremely pleasant passionfruit tartness. As juice-like as you would expect!
At 4% this is intended to be had fresh and cold!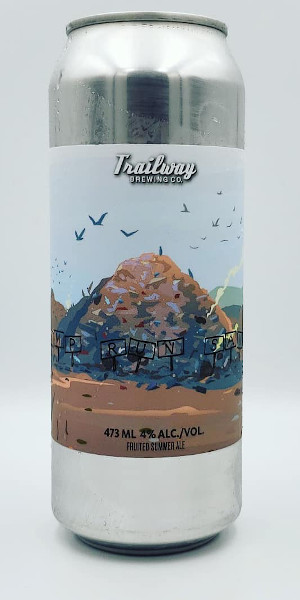 You may also like...