Tramier Roncier Rouge (750ml)
Food Pairing

BurgersCharcuteriePoultry

Grape

GamayPinot NoirSyrah
Maison L. Tramier & Son is based in the heart of the Burgundy region, near Beaujolais. Louis Tramier, an innovative and dynamic man, created his own wine business in 1842. Sill under the management of the founding family, Maison Tramier continues its expansion today.
Tasting Notes
Roncier is a Burgundian red, though it is not a single varietal Pinot Noir wine; it is a blend of Pinot Noir, Gamay and Syrah for this region. The Gamay and Syrah comes from different vintages and French wine regions. Aromas of red fruit (cherry, raspberry) and spice (white pepper). The mouth is fresh with good acidity, tannins are low making for a light mouthfeel and silky textured bistro style wine.
Ripe red berry fruits with juicy, racy acidity and a hint of black pepper.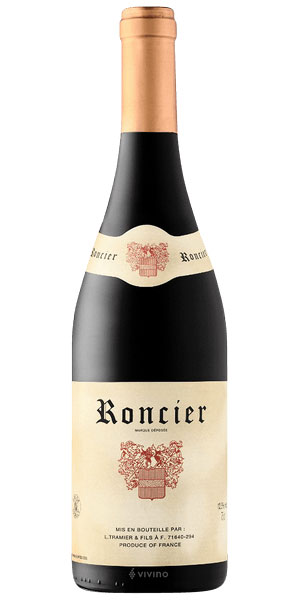 You may also like...