Tullibardine The Murray Double Wood Edition (750ml)
This new single malt is the eighth edition in Tullibardine's Marquess Collection, from Tullibardine's Perthshire distillery in the Scottish Highlands.
The Marquess Collection, launched by the Perthshire whisky brand in 2016, commemorates historical figures who had the Marquess of Tullibardine title in Scotland for centuries.
Tasting Notes
On the nose expect honey sweetness layered with vanilla, dark chocolate and dried figs. With time, sherry aromas meld with citrus fruits and peaches. To taste, notes of honey, preserved fruits and cinnamon combine with hints of espresso and strawberries. The finish is long and mild.
Method
This is a single malt Scotch from the Tullibardine distillery, crafted in 2005 and bottled in 2020. The scotch ages in 1st fill Bourbon and 1st fill Sherry casks.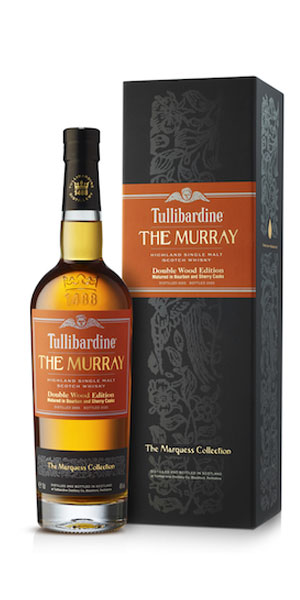 You may also like...