Tusket Falls A Diversion In Life IPA (473ml)
In the fall of 2017, Tusket Falls Brewing Company opened the doors to their brand new mountain-style brewery located in the Municipality of Argyle, Yarmouth County.
They have been producing large amounts of beer that spills over into their tasting room and patio area. With a hometown feel, and a relaxing atmosphere, their new space along the Tusket river allows you and your friends a place to enjoy a fresh glass (or many) of the varying styles of brew!
Tasting Notes
The Simcoe hop pushes a deliciously obvious tropical fruit and earthy note on the nose and tongue and adds a bit of dankness to this well balanced brew. The Hazy IPA is a brilliant, juicy, tangerine color beer packed with flavour.
6.2% abv
Method
A diversion in Life is brewed with the Simcoe hop, and with an aggressive dry hopping process that amplifies the juicy and tropical aromas of the beer.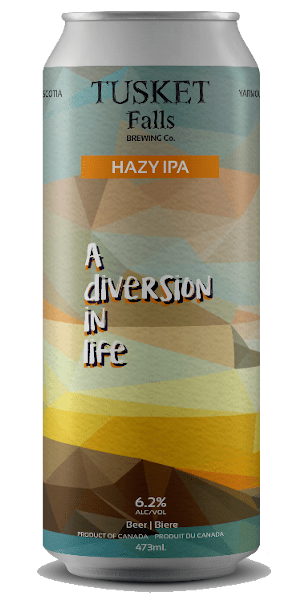 You may also like...