Tusket Falls Electric City Sour Mango IPA (473ml)
In the fall of 2017, Tusket Falls Brewing Company opened the doors to their brand new mountain-style brewery located in the Municipality of Argyle, Yarmouth County.
They have been producing large amounts of beer that spills over into their tasting room and patio area. With a hometown feel, and a relaxing atmosphere, their new space along the Tusket river allows you and your friends a place to enjoy a fresh glass (or many) of the varying styles of brew! Open 7 days a week and offering local weekend entertainment and a special events room, come join them at the Tusket Falls Brewing Company and experience some Southwest Nova Scotian culture.
Tasting Notes
Jam packed with loads of tropical mango aromas balanced with citrus and herbal hop tones, this dry hopped sour has loads of mango flavour that mingles with a refreshing acidity and a dry finish. As with most beers from Tusket Falls, there is a lot going on here!
4.5% abv
Method
Brewed with pale wheat malt, and soured with lactobacillius to create a tart mouthfeel, this citra dry hopped sour was then packed with fresh mango puree post fermentation.
Because the mango puree was added after fermentation, there is a chance that the residual sugars in the beer could re-ferment if not kept cold, it's important to keep this beer refrigerated until you drink it.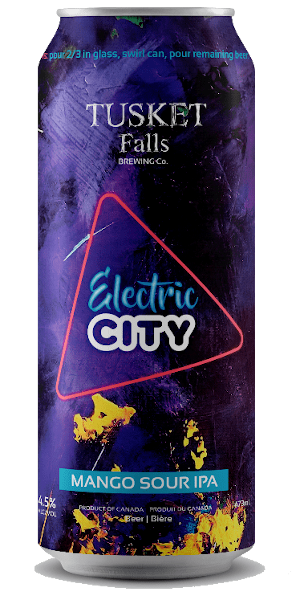 You may also like...