Tusket Falls Imperial Berry Gose (473ml)
In the fall of 2017, Tusket Falls Brewing Company opened the doors to their brand new mountain-style brewery located in the Municipality of Argyle, Yarmouth County.
They have been producing large amounts of beer that spills over into their tasting room and patio area. With a hometown feel, and a relaxing atmosphere, their new space along the Tusket river allows you and your friends a place to enjoy a fresh glass (or many) of the varying styles of brew! Open 7 days a week and offering local weekend entertainment and a special events room, come join them at the Tusket Falls Brewing Company and experience some Southwest Nova Scotian culture.
Tasting Notes
*MUST KEEP REFRIGERATED*
While nothing like the low alcohol, light bodied, German tart ale that shares its name – this beer is on a mission to blast your tastebuds! Intense aromas of mixed berries are followed by herbal, citrus driven notes from the hops. The palate is very fruit driven, with lively acidity that's balanced by both lactose sugar and a touch of vanilla to create a creamy texture, and almost "smoothie-like" character, then it's all wrapped up with a little sea salt to create a dry finish.
9.0% abv
Method
A Gose with the alcohol dialed way up to 9%, blended with raspberry, blackberry, and blueberry puree. Followed by a heavy dry hopping of the very tropical Nelson Sauvin, Mosaic, and Citra hops. Then this beer sees the addition of lactose sugar, which can't be fermented by brewers yeasts, this creates a creamy texture, and is balanced by a small touch of vanilla. Finally, because this is (a extreme take on) a Gose, there is some sea salt added to help dry out the finish. Phew!
Due to the large amount of un-fermented fruit sugars in this beer, it's extremely important you keep this refrigerated the whole time. Unless you want a large mess in your kitchen.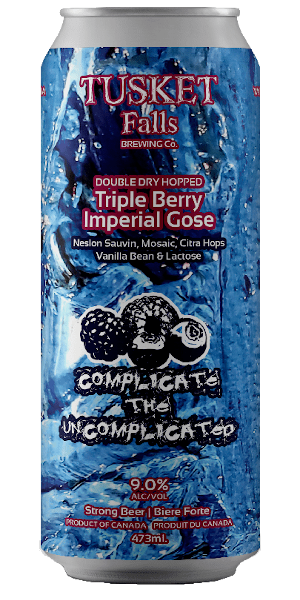 You may also like...