Tusket Falls – Woke Up Quick Porter (473ml)
In the fall of 2017, Tusket Falls Brewing Company opened the doors to their brand new mountain-style brewery located in the Municipality of Argyle, Yarmouth County.
They have been producing large amounts of beer that spills over into their tasting room and patio area. With a hometown feel, and a relaxing atmosphere, their new space along the Tusket river allows you and your friends a place to enjoy a fresh glass (or many) of the varying styles of brew!
Tasting Notes
Seeping notes of vanilla, milk chocolate, dried cherries, toffee and a hint of smoke! A rich, velvety coffee flavour and a soft, creamy body atop a silky chocolate-coated dark fruit. A warm finish follows with a mild, roasty bitterness to cut the sweetness.
7.5% abv
Method
Brown Porter brewed with cold brew coffee from Counter Culture coffee roasters, Madagascar vanilla bean, cocoa nibs, smoked malt, and lactose. The lactose is in the form of lactose sugar, and can't be fermented by brewers yeasts, this creates a very creamy, silky texture – no milk flavour!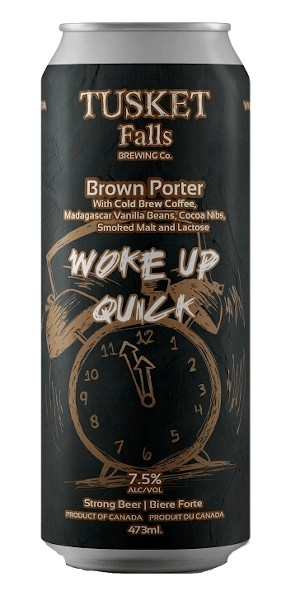 You may also like...