Two Hands Gnarly Dudes (750ml)
Sub-Region

Barossa Valley

Food Pairing

BBQGameRed Meat
The "two hands" are Michael Twelftree and Richard Mintz, who formed the winery in 1999 with the clear objective of making the best possible Shiraz-based wines from prized Shiraz-producing regions within Australia. Quality without compromise is central to the Two Hands philosophy, driving all the decisions from fruit and oak selection to packaging and promotion.
Tasting Notes
Gnarly refers to the gnarled old Shiraz vines where the grapes for this wine were grown. Pronounced aromas of bright red berries, plums, baking spices and chocolate intermingle with freshly cut flowers and cedar notes. The palate is focused with lively black berries, black pepper and bitter chocolate. Bright acidity and fine tannins give this wine a focus without it feeling overly heavy. The palate gives up a generous hit of black cherry and liquorice. With great complexity, heavy tannins and a brilliant, long length- this is a wine that will greatly reward a few years in the cellar.
Our Thoughts
This wine was made for the BBQ- delicious, full-bodied and incredibly pure expression of Australian Shiraz.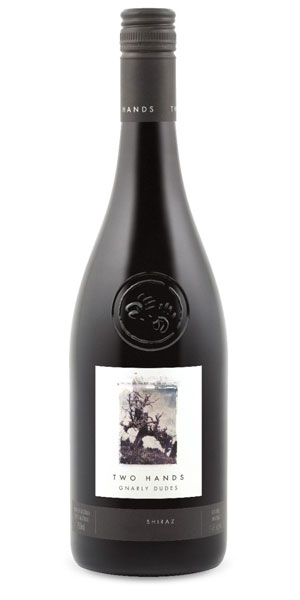 You may also like...