Uncle Leo's Ceilidh Ale (473ml)
Uncle Leo's Brewery is located in Lyon's Brook, Nova Scotia along the scenic bank of the West River, 2 kilometers from the town of Pictou. The brewery is the dream of Brewer, Karl Whiffen and his wife Rebecca.
Opened in June of 2013 Uncle Leo's Brewery produces fine ale in the traditional style of craft breweries. Their beer is made from various malts, hops, yeast and water with no added fillers or preservatives. Uncle Leo's is one of a few breweries to make beer from fresh well water.
Tasting Notes
Crisp and clean profile, with subtle bread notes and a restrained fruity quality from the esters. Light on it's feet and finishing dry.
Method
This is inspired from the German Kolsch, a light bodied ale that's then lagered low and slow at cold temperatures to make a very light and clean beer. A staff favourite!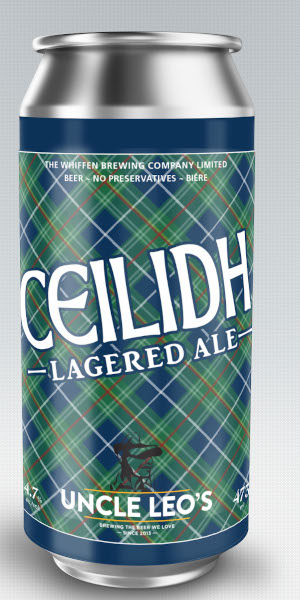 You may also like...