Uncle Leo's Czech Mate Pilsner (473ml)
Uncle Leo's Brewery is located in Lyon's Brook, Nova Scotia along the scenic bank of the West River, 2 kilometers from the town of Pictou. The brewery is the dream of Brewer, Karl Whiffen and his wife Rebecca.
Opened in June of 2013 Uncle Leo's Brewery produces fine ale in the traditional style of craft breweries. Their beer is made from various malts, hops, yeast and water with no added fillers or preservatives. Uncle Leo's is one of a few breweries to make beer from fresh well water.
Tasting Notes
This Pilsner is clear and golden with a full white head. The maltiness of the beer suggests a grainy, fresh bread flavour balanced by Saaz hops which give it crisp, herbal bitterness that lingers through the finish.
Method
The Czech Republic is one of the oldest brewing cultures in Europe. It is the original country of the Pilsner first made by Josef Groll in 1842. The beer that inspired the world's most widely consumed style of lager. Of course the mass production versions have much less flavour and character, there is always time to revisit the classic interpretation.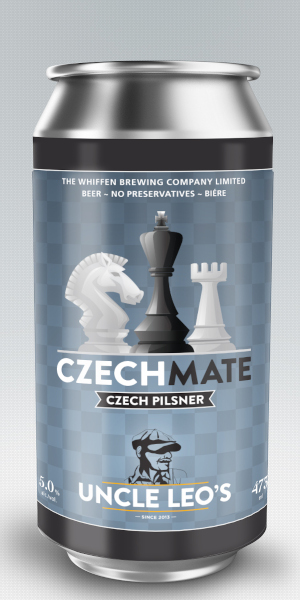 You may also like...