Uncle Leo's Smoked Porter (473ml)
Uncle Leo's Brewery is located in Lyon's Brook, Nova Scotia along the scenic bank of the West River, 2 kilometers from the town of Pictou.
Uncle Leo's Brewery is the dream of Brewer, Karl Whiffen and is wife Rebecca and named for Karl's Great Uncle Leo who brewed and sold his own ales out of his General Store in Newfoundland in the 1940's.
Opened in June of 2013 Uncle Leo's Brewery produces fine ale in the traditional style of craft breweries. Our beer is made from various malts, hops, yeast and water with no added fillers or preservatives. Uncle Leo's is one of a few breweries to make beer from fresh well water.
Tasting Notes
The smokey flavour and aroma of this unique beer is achieved by using beechwood smoked malt. At 6.8% alcohol it is dark, full bodied and smooth with notes of chocolate.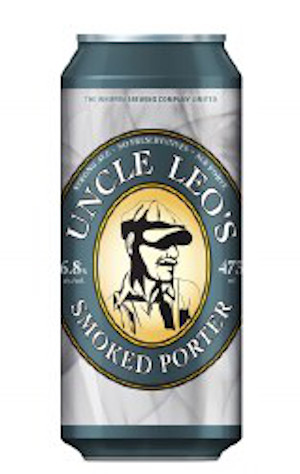 You may also like...