Uncle Leo's Smoked Porter (473ml)
Uncle Leo's Brewery is located in Lyon's Brook, Nova Scotia along the scenic bank of the West River, 2 kilometers from the town of Pictou. The brewery is the dream of Brewer, Karl Whiffen and his wife Rebecca.
Opened in June of 2013 Uncle Leo's Brewery produces fine ale in the traditional style of craft breweries. Their beer is made from various malts, hops, yeast and water with no added fillers or preservatives. Uncle Leo's is one of a few breweries to make beer from fresh well water.
Tasting Notes
This brew pours black with a tan head. Aromas, reminiscent of a campfire in the forest are complimented by the creamy, roasty-toasty maltiness. Notes of dark chocolate, toffee and caramel are followed up by an assertive bitterness giving a bit of roasty dryness in the finish.
6.8% abv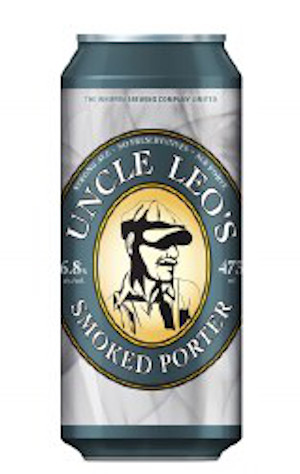 You may also like...