Upstreet Commons Pilsner (473ml)
Region

Prince Edward Island
Since 2006 Hogie has been brewing beer and his homebrews became something of local legend on Prince Edward Island. Years later, a group of friends got together and decided to turn this crazy passion for brewing into a business and so began Upstreet Brewing.
Tasting Notes
The Upstreet take on a Bohemian classic. Balanced and crisp, this local lager might be your new favourite brew. Featuring Saaz hops that are known for their floral spicy character, and the classic Pilsner malt provides that nice bread dough aroma we all know and love.
Method
The Pilsner style comes from Pilsen, Czech Republic, the original city in which it was brewed. Following tradition the brewery wanted to name their Upstreet Pilsner after its birthplace. In the 18th century, our brewery site was in "the Commons" – the outskirts of Charlottetown proper.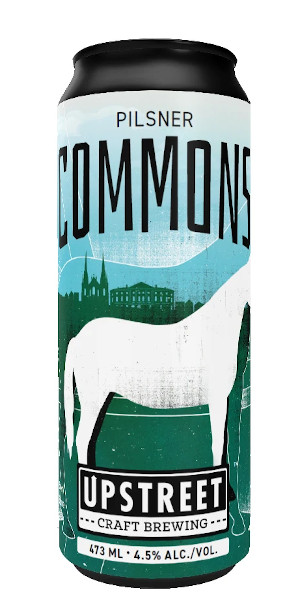 You may also like...