Upstreet Do Gooder American Pale Ale (500ml)
Beer Style

American Pale Ale
Since 2006 Hogie has been brewing beer and his homebrews became something of local legend on Prince Edward Island. Years later, a group of friends got together and decided to turn this crazy passion for brewing into a business and so began Uptreet Brewing.
Tasting Notes
A more malt heavy APA in comparison to some of the more zesty West Coast styles, the Do Gooder is a well rounded ale with enough malt backbone to let it stand up to more hearty dishes, while the assertive hop profile gives it enough brightness to not seem dull or heavy.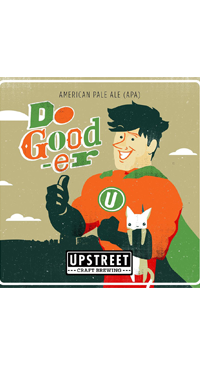 You may also like...