Upstreet White Noize (500ml)
Since 2006 Hogie has been brewing beer and his homebrews became something of local legend on Prince Edward Island. Years later, a group of friends got together and decided to turn this crazy passion for brewing into a business and so began Uptreet Brewing.
Tasting Notes
White IPA – think wheat beer with a solid hop kick. Usually in wheat beers the wheat provides a hazy effect, a subtle spice, and a smoother mouthfeel. While the hops have zesty, lighter aromatics, the wheat tames down the bitterness of the hops on the palate. Super refreshing beer that really wants to be paired with spicy Asian food.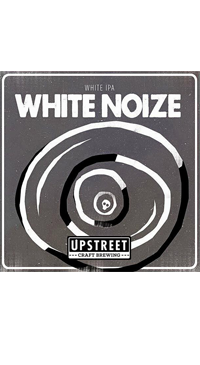 You may also like...