Venerdi Pink Lemonade Italian Seltzer- 4 pack
Vodka based sparkling seltzer from New Brunswick. 6.0% ABV.
Venerdì (Italian for Friday) is a feeling. It's a state of mind. It's when we live, laugh and love just a little bit more.
Tasting Notes
A beautiful pale pink hue in the glass, this vodka based sparkling seltzer brims with aromas and flavours of fresh lemonade. Subtle touches of sour and sweetness with lots of fizz will light up your taste buds. Serve right out of the can or over ice.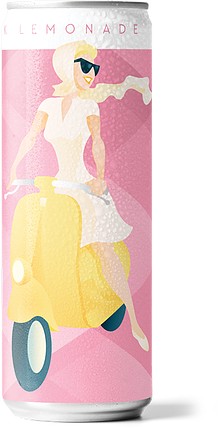 You may also like...