Venerdi Tangelo Italian Seltzer- 4 pack
Vodka based sparkling seltzer from New Brunswick. 6.0% ABV.
Venerdì (Italian for Friday) is a feeling. It's a state of mind. It's when we live, laugh and love just a little bit more.
Tasting Notes
With hints of grapefruit, pomelo and tangerine on the nose and a hazy sunshine yellow hue in the glass, this tasty sparkling seltzer offers a crisp fizzy mouthfeel with the perfect balance of sweet and sour followed by an equally refreshing citrus finish. Serve right out of the can or over ice.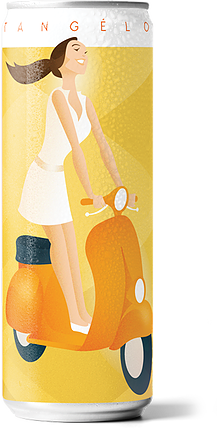 You may also like...