Vinicola del Priorat Onix White (750ml)
Vinicola del Priorat is a unique cooperative operation in the heart of Priorat's wine growing area in southern Catalonia. Formed by farmer-producers, this cooperative organization is unusual because it manages the entire process of wine production, development and marketing. The cooperative is made up of over 140 partner producers and the wines are made with slow fermentations, long macerations and natural stabilization. The wines are complex, structured and quality-focused with tremendous value from a renowned wine region.
Tiny and entirely composed of craggy, jagged and deeply terraced vineyards, Priorat is a Catalan wine-producing region that was virtually abandoned until the early 1990s. Inspired by French quality winemaking and the dramatic nature of Priorat's vineyards, a handful of winemakers decided to reclaim Priorat for quality wine.
Tasting Notes
This wine is a blend of Grenache and Macabeo grapes. Elegant with notes of apple and pear, almonds and some tropical fruit on the finish. The palate is broad and giving, with lots of fruit, balanced acidity and a clean minerality that adds freshness. Food friendly and ready for anything!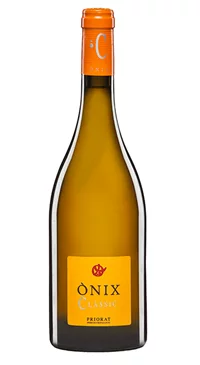 Our Thoughts
This is paired well with tempura shrimp, Chinese 5-Spice sea bass, broiled lobster, and braised short rib. This makes Grenache Blanc particularly well suited with richly spiced dishes, whether they be of Moroccan, Spanish, Indian or Asian origin. Just remember not to go too spicy with heat because alcohol makes capsicum burn!