Beer Style

Belgian Tripel
Vox Populi is a hot up and comer in the Montreal beer scene, they've been brewing out of Oshlag's brewery for a couple years. They make a wide variety of styles from Belgian, IPA, Sour, and Stouts, many of which have different fruit versions to keep things interesting. They brew clean, well made beer in small cans – a trend we're starting to see coming to NS. We're very excited to have this brewery here in time for summer!
Tasting Notes
Belgian triple hopped to excess. The favorite of Vox's brewer who loves his citrus aromas, creamy texture and dry finish.
Ingredients: Malt pilsner, specialty malt, malted wheat, hops, yeast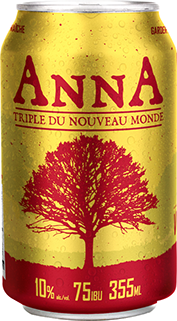 You may also like...