Weissenohe Altfraenkisch Klosterbier (500ml)
In 1050, Benedictine monks founded a monastery along a stream in the beautiful green hills of Franconia, in northern Bavaria, and pretty much immediately began to make beer. The monks called their new home Weissenohe, meaning "along the white stream" — a reference to the unusual concentration of limestone in the water (washed down from nearby chalk cliffs), which proved to be great for brewing. Today, there are still services in the chapel, and Urban Winkler, who represents the youngest generation in a line of family brewers, still makes beer in the traditional way.
At Weissenohe the Reinheitsgebot (the famous Bavarian beer purity law) is still observed, and the beer is made by the traditional, and painstaking, double-decoction method, which is only rarely observed in Bavaria today. Urban Winkler's brewing methods have been handed down to him from earlier generations of brew-masters at Weissenohe, and refined in accordance with the teachings of older brew-masters in the area. Franconians, a famously stubborn and uncompromising people, still support almost 300 small breweries in their tiny corner of Bavaria, and have kept the old ways even as breweries in the rest of Bavaria modernize, streamline, and forget.
Tasting Notes
Kloster means Monastery, and Altfränkisch means Traditional Franconian – The amber colour of this beer is just as impressive as the original wort content of 12.3%. This is a beer that carries on the monasterial tradition of brewing that the abbey's former Benedictine cloister was known for. In accordance with tradition, it is a mouthcoating beer with pleasant carbonation and mouthfeel, such as has been brewed by all the generations before now.
This beer doesn't exactly fit into any style, it's unchanged by time – a beer this abbey has been making long before styles were commonplace. It's an amber coloured lager fermented with the abbeys house lager yeast. Enjoy it for what it is, a look back in time.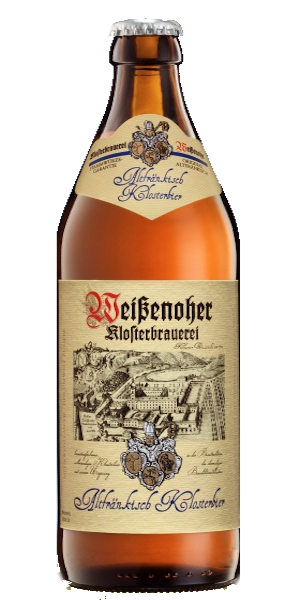 You may also like...