Wente Beyer Ranch Zinfandel (750ml)
Since 1883, the Wente family has handcrafted wines that express the very best of the family's vineyards and winemaking expertise. Blending traditional and innovative winemaking practices, the winery draws from approximately 3,000 acres of sustainably farmed estate vineyards to create an outstanding portfolio of wines.
Tasting Notes
Beyer Ranch Zinfandel comes from three different estate vineyards in the Livermore Valley. Each vineyard is picked when the grapes reach optimum ripeness. The wine is characterized by big bold jammy fruit. The alcohol levels are pleasantly balanced. The wine features all of Zinfandel's classic aromatics and full body with some Petite Sirah that contributes to the wine's structure.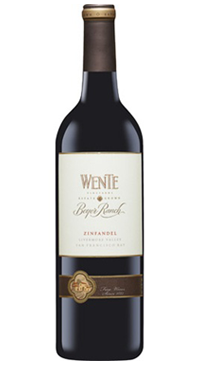 You may also like...