West Winds Gin The Cutlass (750ml)
Australia's most awarded gin, the Cutlass is a bold expression of how New World Gins can shake up convention. Combining traditional Juniper with the unique flavours of Cinnamon Myrtle and Native Bush Tomato creates a uniquely savoury flavour profile for the discerning pallet.
Tasting Notes
The Cutlass (50% alcohol gin percentage) is a beautifully aromatic gin with a unique Australian character. It combines traditional juniper alongside some uniquely Australian elements like cinnamon myrtle and Australian bush tomato. Handcrafted small batch is the key to its delicacy. The introduction of Australian bush tomato pairs up with an increase in coriander seed to produce a headstrong but beautifully aromatic gin. Garnish with a sliver of green capsicum or cherry tomato.
Method
Australian native bush tomato and cinnamon myrtle are blended with juniper and fresh citrus to create a complex aromatic gin.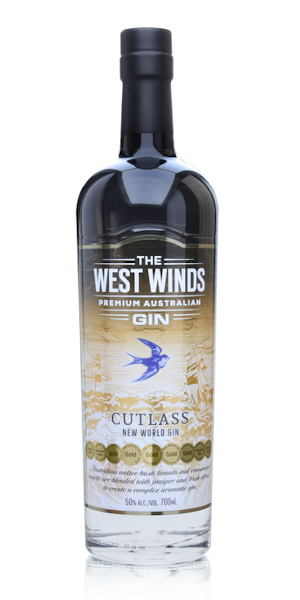 You may also like...