Wild Rock Sauvignon Blanc (750ml)
Food Pairing

Pad ThaiCold SaladsSeafood
Wild Rock is a producer of premium crafted wines situated in New Zealand's prime wine-growing districts of Hawke's Bay and Marlborough. When Captain James Cook and Sir Joseph Banks took their first great voyage in 1769 they encountered the coastline of New Zealand, a wild rock formation as plainly seen from the sea. Banks soon discovered a bountiful land of birdlife and plants with rich soils admirably farmed for crops by the native Māori, blessed by the sun and rivulets of water. His collections and descriptions of plants formed the foundation for the modern study of New Zealand botany. Referencing Captain Cook's initial impression of New Zealand the Wild Rock labels incorporate those flora and fauna drawings chronicled by Cook and Banks on this initial exploration.
Tasting Notes
Sourced from the rocky soils of Marlborough this wine shows fresh aromas of white peach, fresh green herbs, blackcurrant bush and wet stone. A pronounced and concentrated core of citrus and apple is balanced by fine acidity and a dry finish.
Method
Marlborough is renowned for its aromatic white wines.  The Sauvignon Blanc grapes for this wine are sourced from select vineyards in Marlborough, with rich alluvial soil.  The Marlborough region covers cooler and drier inland sites as well as earlier ripening vineyards that are more exposed to the sea breeze of the coast, all expressing pure and intensely flavoured grapes of exceptional quality that go into the final blend in order to create a wine of balance and depth.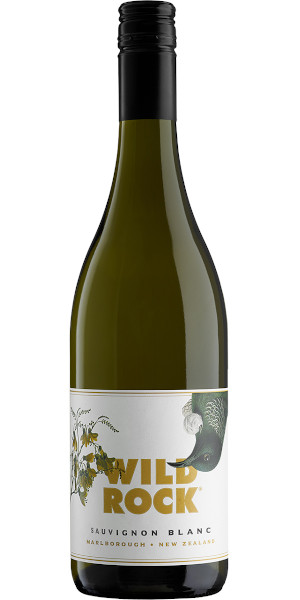 You may also like...