Willibald – Tropical Gin & Tonic (355ml)
Tasting Notes

herbalrefreshingTropical
Founded in 2017, Willibald is a first-generation farm distillery & brewery located outside of Cambridge in Ayr, Ontario. On the farm they strive to create progressive, high quality products that respect tradition but aren't bound by it. They also have a restaurant on the farm serving up seasonally focused food and beverages all year round.
Tasting Notes
Tropical, brisk, and supremely refreshing. This new Gin-based RTD (ready-to-drink) cocktail from Willibald Farm Brewery/Distillery is here to make sure the rest of your Summer is just as tropical as the beginning.
Method
Using a base of Willibald's Dry Gin, which is a culmination of silky, fresh and fragrant botanicals. On this one, however, Juniper takes the lead followed by lemon, ginger, lavender and mosaic hops. The gin is then blended with a distillate of Mosaic hops, and house made tonic.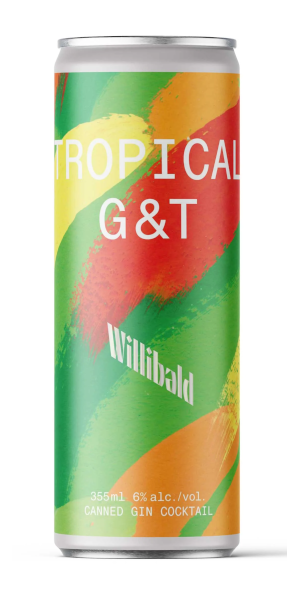 You may also like...