Windmill CC Rhumb Line Cuba Libre (355ml)
Windmill Craft Cocktails – a brand from the fine folks at Propeller Brewing Co. created to expand and explore ready-to-drink cocktails. Based out of the main production brewery on Windmill Rd in Burnside, Windmill CC is putting out some seriously fine ready to drink offerings.
Tasting Notes
A classic tropical cocktail, with our East Coast influence. This cocktail highlights Compass Distillers' award-winning Spiced Rhumb, made with whole spices, fresh orange peel, and whole vanilla beans. Often called "Christmas in a bottle" but enjoyed year-round. Blended with the perfect cola and hint of lime.
Method
Rhumb Line is a collaboration between Windmill Craft Cocktails and Compass Distillers. Compass spirits are made from scratch, with the best locally sourced ingredients, by people who have a passion for the process and the result.
Ready to enjoy from the can or over ice.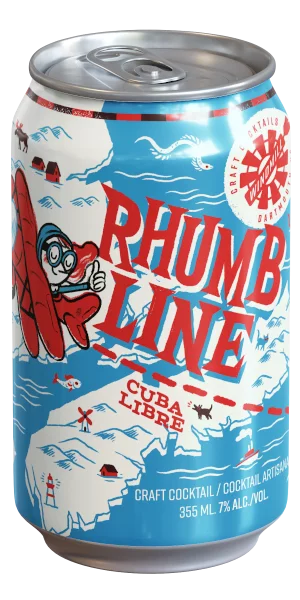 You may also like...