WISH A Ultima Encosta (750ml)
Food Pairing

Grilled MeatCheesePork
Viños de Encostas is Xosé Lois Sebio's (of Coto de Gomariz) personal project of unique, small-lot wines coming from all around northwest Spain. Meaning, 'Wines of the Hills,' Viños de Encostas features only the top fruit of each region that Xosé has planted or works closely with, all in the hilly and steep zones within particular D.O.s or areas. A commitment to biodynamic and organic farming, leads him to make wines with the purest expression of fruit that the land has to offer. Used oak, natural fermentations, light filtration methods, and minimal sulfur usage are common practices at the winery in order to showcase the exceptional fruit that they work with. All wines in their line are remarkable examples of the best that northwestern Spain has, with its multitude of unique indigenous varieties.
Tasting Notes
Notes of violet, lilac, field berries and wet stone on the nose. Direct and fresh on the palate, ripe red and black berries complimented by a mineral undertone, bright acidity and refined tannins and a pleasing and persistent finish.
Method
Wish is a blend of many indigenous varietals (Caiño, Ferrol, Sousón, Bastardo Negro and others) of the Ribeiro D.O., coming together from an old sloped vineyard to make a deep and complex red wine. When the grapes come into the cellar, they are naturally fermented in 2000L open stainless steel vats after a cold (pre-fermentation) maceration for one week.  Manual punch downs and a mild pressing through an old screw press are two methods used to keep the sweetest and ripest tannins available in the fruit.  Before malolactic fermentation can finish, the wine is moved into 300L, used French oak barrels where it then rests for 18 months.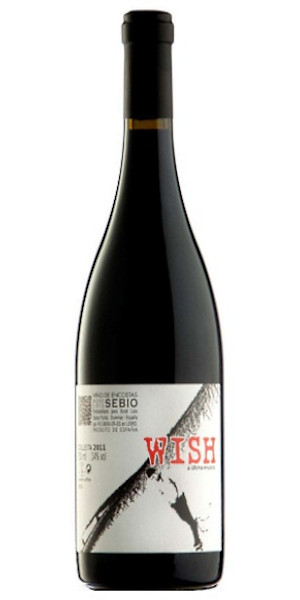 You may also like...