Zenato Cormi Merlot (750ml)
Zenato is a historic and well respected name in Northern Italy's Veneto region. Sergio Zenato started the winery in 1960 and today the family tradition in winemaking is carried on by his children Alberto and Nadia. The estate produces a range of white and red wines.
Tasting Notes
Aromas of black cherry, plum, cocoa and nutmeg. The palate is medium to full bodied and plush with notes of red fruit, blackberry, and chocolate covered cherries. There is a nice counterbalancing freshness and minerality from the Corvina which compliments Merlot's richness. Pair this wine with grilled ribeye steaks, mushroom sauces, duck-confit risotto.
Method
The name comes from blending the two varietal names, Corvina—the signature red varietal of the Valpolicella region—and Merlot. In Veronese dialect, "Cormi" means "my heart," a name that also reflects the Zenato family's dedication to the Valpolicella region. It is a passion that is readily evident in the resulting wine.  This is a blend of Corvina and Merlot.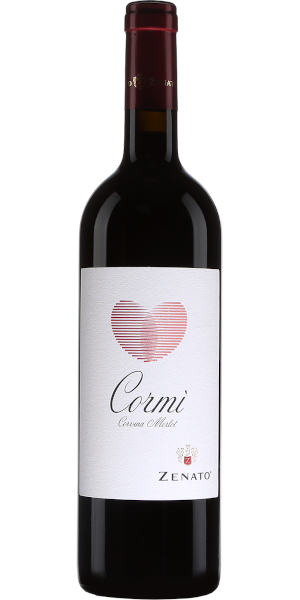 You may also like...