Zensa Organico Rose (750ml)
Grape

NegroamaroPrimitivo

Food Pairing

Cold SaladsPizzaSeafood Pasta Dishes
Zensa is a range of wines produced by Orion wine company. Pronounced SENZA. The Italian word for "without" or "to do without". No chemicals, no pesticides. Only what Mother Nature has given us. A range of incredibly delicious wines produced using exclusively organic grapes.
Tasting Notes
An elegant pink with tones of seashells and coral, this wine expresses scents and flavors of strawberries, green melon, roses and jasmine.
The palate displays a great balance of exotic fruit, freshness, minerality and zesty acidity, along with a pleasantly long, refreshing and persistent finish.
Method
This is a blend of 50% Negroamaro and 50% Primitivo grapes, both important southern Italian red grape varietals.   The grapes are selected from low-yielding vineyards in the Salento area of southern Puglia. The Guyot training method is employed.  Manual picking in late August for the Primitivo. The Negroamaro is hand-picked approximately 10 days later, in early September.  The grapes are vinified separately but in the same manner. The fruits is de-stemmed and delicately crushed, chilled to 10°C and left to macerate on their skins for approximately 6 to 8 hours, giving the must a pink hue. The must is then run off its skins, placed in stainless steel tanks and then left to rest for 36 hours. Fermentation is carried out using selected yeasts at a controlled temperature of 15-16°C and lasts approximately 10 days.  The two wines are left on their lees in stainless steel tanks until mid-October before being blended together.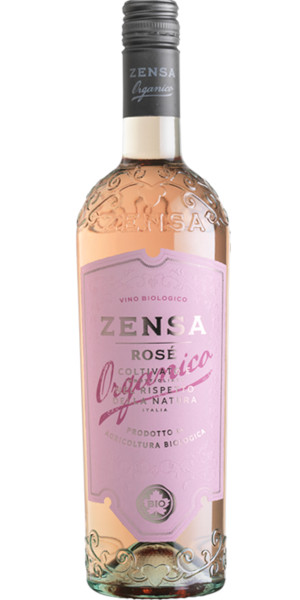 You may also like...