Drew Lucaw
Retail Staff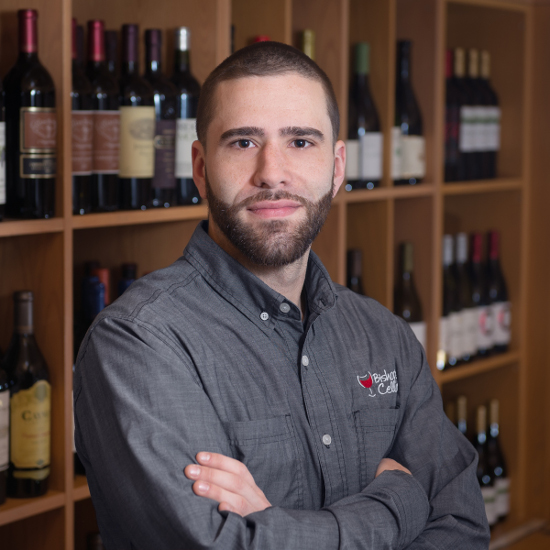 If you've been to our shop lately, you've probably run into Drew- he's tall and full of enthusiasm, helping to keep our shop appealing and inviting for all our customers. After a decade working as a server and bartender, and influenced by the film "SOMM", Drew enrolled in formal training with the idea of making a career out of his love for tasting. After attending George Brown College for advanced wine and beverage business management, he decided to find a position that would allow him to be a part of the ever-growing wine and beer culture here in Nova Scotia. Drew joined our retail team in the fall of 2016- he loves the opportunity to learn from and contribute to our team's incredible knowledge base.
When he's not chatting about great, age-worthy wines or the latest local craft beer on our growler fill station, chances are Drew is talking about coffee. Self described as "passionate about all things beverage, obsessed even" – Drew spends almost as much energy brewing coffee and studying beans as he does grapes. Outside of work, you'll find Drew checking out Farmer's Markets and local food spots to hunt down fresh, new flavours for his kitchen creations or homemade bar ingredients, everything from homemade vermouth and tonic waters to sous vide infused liquors.
Certifications:
Before joining our crew, Drew attended George Brown college for food and beverage management well as advanced wine and beverage business management. He also picked up some fantastic knowledge and certifications, such as the following:

Level 2 Award in Wine & Spirits Certificate – WSET
Level 1 Award in Wine & Spirits Certificate – WSET
Beer Specialist Certificate – Prud'homme Beer School
Beer Enthusiast Certificate – Prud'homme Beer School
Staff Picks
Current Pick
Exclusively sold in the Magnum/Double bottle size – my pick this month has a story to tell and it's one that can only be heard while serving this wine. The theme; is that of conviviality, sharing, stories, friendship, happiness, and …above all … the desire to be together. The story; Ruby red in color with with intense aromas of fresh fruit and vanilla. Soft and balanced in the mouth. The stage – anywhere, anytime but always in moderation.