Jason MacPhee
Wine Category Manager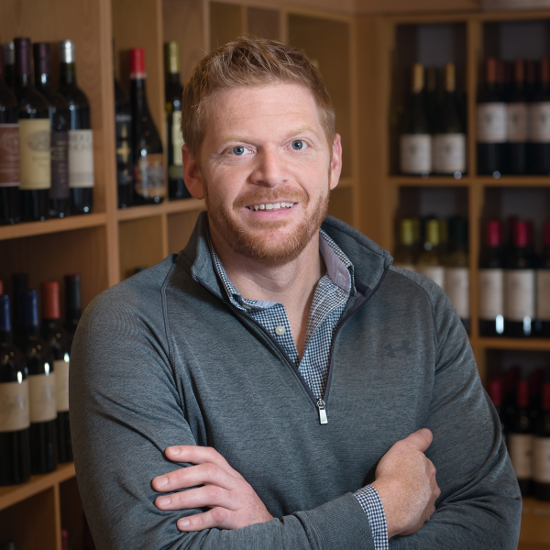 Jason brings over 15 years of wine merchant experience to Bishop's Cellar. He believes the advice he received early in his career that "drinking wine with good food and good company enhances your conversation, your meal, and your life".
Jason works full time in our shop and works with our purchasing team to manage the store's wine needs. He has a true passion for being an approachable wine professional: always making wine shopping less complicated and intimidating, a much more enjoyable experience for customers of all knowledge levels.
A self-proclaimed "Rhone Ranger" (lover of wines from the Rhone Valley in France), Jason keeps busy and active outside the store. He also loves baseball, hitting the gym, spending time with his awesome girlfriend Amanda, and getting outside with his dog Riley.
Staff Picks
Current Pick
Summer is here and If you're looking for a change from Pinot Grigio, Il poggione Bianco is your solution.  A blend of Chardonnay and Vermentino done in stainless steel to preserve the crisp, bright fruit. The Vermentino lends itself to the nose giving it notes of green apple, melon and wet stone. The Chardonnay shines on the palate giving the wine structure. Ideal as an aperitif and will pair well with any seafood.