Kathryn Harding
Sommelier and Retail Manager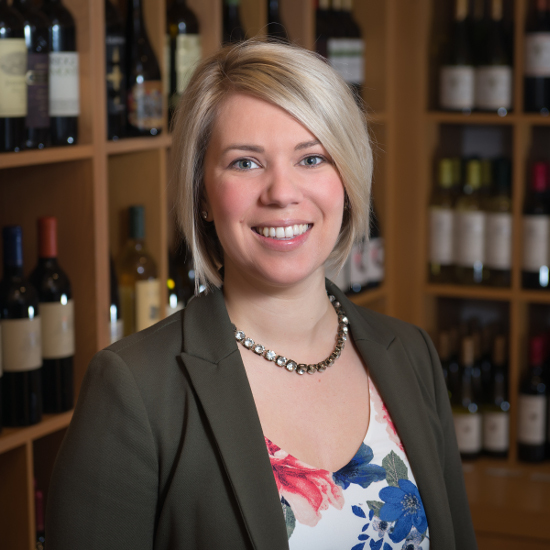 When you step into our retail store, there is a pretty good chance you'll find Kathryn creating amazing wine experiences for our Bishop's Cellar customers. As retail manager, her day-to-day work includes providing wine education, developing pairings, planning for the store's future, and planning upcoming wine tastings.
Kathryn became interested in wine while she was working in the restaurant and bar industry during university. After a trip to Australia and exploring more wines abroad, she decided to enroll in the sommelier program. With more than 5 years at Bishop's Cellar, Kathryn loves that she's still meeting new people and constantly learning new things about wine.
Beyond the store, Kathryn enjoys spending time with her friends and family while pursuing her second passion of staying fit and healthy.
Certifications: Kathryn is a CAPS-certified sommelier and holds her WSET Level 3 award.
Staff Picks
Current Pick
This biodynamic winery from Franconia is a favourite producer of the staff and I can see why. This wine has a beautifully expressive nose of lemon curd, fresh pineapple and white flowers. The palate has weight which helps to carry the explosion of flavours and the fresh acidity balances so harmoniously with the slightly off dry finish, it will have reaching for another glass in no time.  I had this with home made ginger beef and it was a perfect match.