Lucas Mader
Retail Staff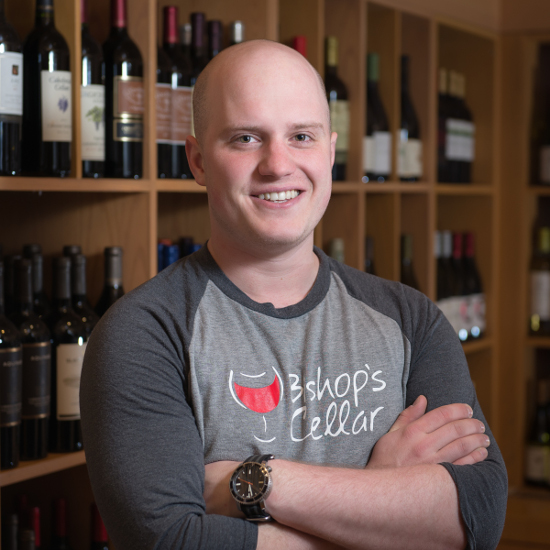 Lucas joined our retail team in the fall of 2014 after a few years working in draught system management and customer service.
A self-proclaimed beer nerd, Lucas is one of our go-to beer lovers on staff. He loves trying new wine, beer and spirits from regions around the world to see how styles change from place to place. He says working in this industry is like "history class and sightseeing, all in a glass". He'll expertly pour your growler fills and ask all the right questions to help you find the best styles for your taste.
In his free time, Lucas is passionate about music (he plays the drums), cooking, and enjoying the great outdoors- whether it is from the back of his motorcycle or camping in the backwoods.
Certifications: Lucas is a Cicerone Certified Beer Server and he sees a Certified Cicerone designation in his future.
He has also been studying wine through WSET, recently completing both Level 1 & Level 2 Awards in Wine.
Staff Picks
Current Pick
From a little winery in Northern Italy that prides itself on quality vegetables and grapes, comes this great value Barbera. As the everyday grape of the region, Barbera is often overshadowed by some of the giants in the region. However, if you're looking for a weekday red with super vibrant acidity and well-rounded tannin for your pasta or pizza, look no further. This has all the hallmarks of a good quality wine. When I tasted this with a co-worker, we both assumed it would be priced well over $20. This is a steal, so grab some take-out pizza and go to town!