Benjamin Bridge Brut Rose (750ml)
Sub-Region

Annapolis Valley
Benjamin Bridge vineyards are located in the heart of the Gaspereau Valley on the Bay of Fundy, where the cool climate bears an uncanny affinity with the Champagne region of France. The estate makes a range of wines;sparkling, white, red, rose, dry and sweet. Though the focus is on making world-class Méthode Classique sparkling wines that have been compared in tastings to Champagne. The hand crafted wines of Benjamin Bridge have helped raise the profile of the Nova Scotian wine industry.
Tasting Notes
A blend of 43% Chardonnay, 37% Pinot Noir, and 20% Pinot Meunier. The Benjamin Bridge Méthode Classique Rosé is a bright and lively sparkling with an inviting complexity. Pale ruby with shades of salmon pink. Vibrant red fruit notes – think strawberries, red currants, and black cherries – combine with classic minerality and a crisp Nova Scotian signature.
"In the glass, pale salmon colour with a ruby hue. On the nose, hints of grapefruit rind are amplified by distinct saline undertones. On the palate, bright cherry notes add complexity to the overall brightness. An electric wine, capturing the equilibrium between richness, density and freshness. The finish is clean, with lasting reminiscences of flint and bergamot." – Head Winemaker, Jean-Benoit Deslauriers
Method
This wine is made in the Méthode Classique style- the classic winemaking method of prestige cuvées from the Champagne region. This wine spends two and a half years ageing on the lees. 8.0 g/L of RS.
The wine is fermented once to create a simple, low alcohol still wine. It then undergoes a second fermentation in the bottle after the addition of yeast, nutrients for the yeast, and sugar (called tirage). The second fermentation results in a natural sparkling wine. The wine is aged on it's dead yeast cells, called lees, to create complex aromas and flavours.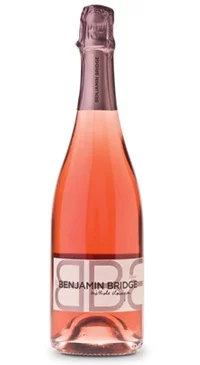 You may also like...