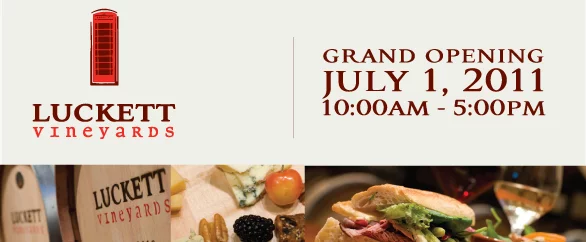 Luckett Vineyards | GRAND OPENING!
Jan 1, 1970 12:00am - Jul 1, 2011 12:00am
Crisp maritime breezes, legendary ocean tides and brilliant sunshine meet to create an outstanding terroir on a hillside overlooking the magnificent Gaspereau Valley. This is where Luckett Vineyards captures the magic of Nova Scotia's distinctive character through wines that we think are really worth phoning home about.  If you're looking for an event to kick off the long-awaited summer, Pete Luckett is inviting you over for a glass of wine at the Grand Opening on July 1.  Details and directions can be found at www.luckettvineyards.com. If you can't make it to the winery, stop in to Bishop's to pick up a bottle or order right here online.