200ml Vino Dei Poeti Prosecco (200ml)
Food Pairing

AperitifCharcuterieSeafood

Farming Method

ConventionalMost products with this label come from producers who do their best to avoid any intervention at all but it's possible that some of the aforementioned preventative measures and additions are deemed necessary. Learn More
Bottega was established in 1977 by Aldo Bottega, master distiller with more than 30 years experience in this sector, who inherited from his grandfather, skillful wine merchant during the 20s, the passion for the world of wines. In 1983, when Aldo Bottega died, his son Sandro took over as President of the company, with the help of his sister Barbara and his brother Stefano. Today Bottega produces grappa, liqueurs and sparkling wines and distributes its products in more than 120 countries worldwide.
Tasting Notes
On the nose, bursting aromas of fruit- green, citrus, and some stone fruit, along with some floral notes (think acacia). The palate is fresh but balanced, with the aromas on the nose carrying through. That lovely fruit and soft, delicate bubbles prove to be a match made in heaven. Classic application for this wine would be to use it as an aperitif but this could also be paired with a number of different charcuterie spreads and a variety of cold salads.
Method
Made using 100% Glera, the grapes are gently pressed, removing the stems, and the must is separated from the skins and then cleaned. First fermentation occurs in steel tanks with selected yeasts. Second fermentation occurs in a closed tank at the controlled temperature of 14 degrees C, to preserve primary aromas. The wine is then cold stabilized, filtered, and bottled.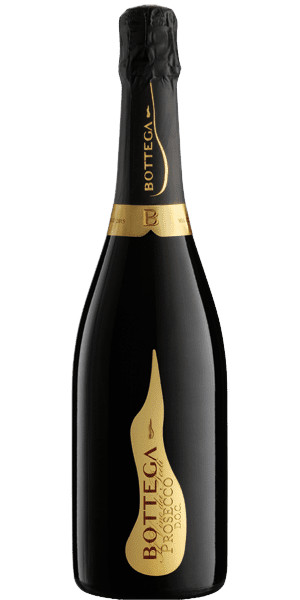 You may also like...
Express Shipping!
For select shipping postal codes, this product may be eligible for Express Delivery! Click here to learn more.