Baron de Ley Blanco (750ml)
Food Pairing

Cold SaladsSeafood

Grape

Tempranillo BlancoGarnacha BlancaViura
Baron de Ley is an estate winery located in Rioja Baja (formerly known as Rioja Oriental). It was established in 1985 and focuses on crafting high quality Rioja, Reserva and Gran Reserva wines. The estate models its approach on the French concept of "chateau" where the grapes are sourced from the property's own vineyards, rather than sourcing the grapes from contract growers, as can be typical of this area.
Baron de Ley owns more than 600 hectares of vineyards in different Rioja sub-regions which ensures a diversity of micro-climates, soils and grape varieties.
Barón de Ley takes manual harvest to new heights through a combination of hand-harvesting and hand-sorting of 1.8 million kg of grape every vintage, an impressive milestone in Rioja.
With the rising importance of whites and rosés at Barón de Ley, they have a dedicated cellar to make and age these wines the traditional way using concrete vats. Concrete, thanks to its microporosity, allows micro-oxygenation and opens new possibilities to maximise wine's aromatic expression.
Tasting Notes
Pale yellow with a greenish hue. Aromas of citrus, wild herbs, including dill and coriander. The palate is refreshing with citrus flavours, lime, grapefruit and herbal notes. Medium bodied, fresh with a slight roundness mid palate and a pleasant clean finish.
Method
The wine is a blend of Rioja white grapes sourced from different vineyards within the three districts of Rioja.   Tempranillo Blanco and Viura come from high altitude sites in Rioja Alta.  The natural farming characteristics of high altitude vineyards, including sandy permeable soil together with the Atlantic climatic influence, provide ideal conditions for making fresh white wines with elegant, crisp acidity.  The Garnacha Blanca is grown in Rioja Oriental (Baja), with a more Mediterranean climate and shallow sandy-limestone soils with calcareous gravel.   
This is a modern style white Rioja; cool maceration and fermentation in temperature-controlled concrete vats.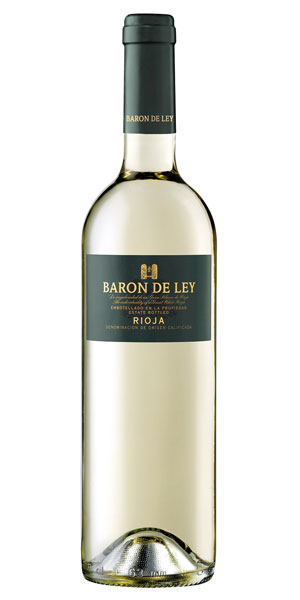 You may also like...