Bellwoods – Roman Candle IPA (473ml)
Tasting Notes

BitterFruityHoppy
One of Canada's most prolific craft breweries to pop up in the last decade – Bellwoods continues to impress and amaze anyone who can get their hands on a bottle. Over the years they've gone from lineups around the block at their Ossington ave. location, to opening a second much larger brewery, complete with rows and rows of barrels for mixed fermentation and dark beer ageing. So far in the Canadian craft beer scene, not many other breweries have made as many waves as Bellwoods.
Tasting Notes
Roman Candle is the first IPA that was ever brewed at Bellwoods, back when they first got reliable access to Citra and decided to base a beer around it.
It's a lightly resinous, balanced IPA that showcases lots of juicy melon and orange peel.
Method
Dry-hopped at the rate of most Double IPAs, perfectly balanced, and showcasing bright citrusy aromatics, "Rocan" has earned a place among our favourites.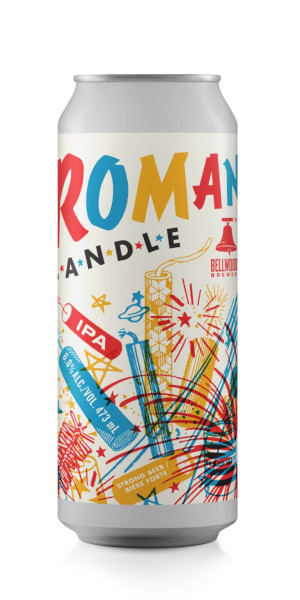 You may also like...