Fernet-Branca isn't only a digestive bitter, it's a true legend. It's formula is one of the world's best kept secrets, so tightly kept, that since its origin even those who collect the spices do not know the exact quantities needed.Today, the only custodian of the Fernet-Branca secret formula is the President, Niccolò Branca, who personally measures out the spices during the production process. Fernet-Branca was also notoriously able to evade prohibition by billing itself as a medicinal tonic rather than a recreational drink and this greatly helped to popularize the drink in America.

It is said that the legendary soprano, Maria Callas, was fond of sipping her Fernet-Branca with a hint of mint syrup on hot days to make it more refreshing and her fans began to follow suit. The Branca distillery decided to embrace this trend andcame out with an official version of this drink that we now know as Branca Menta.
Tasting Notes
Branca Menta is deep tawny brown in colour and is intensely minty with a wonderful cooling effect from the menthol as well. The familiar bitter cocoa and herbaceousness from Fernet-Branca are evident but softened by a touch of sweetness and and the menthol salves the warming spiciness of the alcohol.
Method
It is well-known that the exact formula for Fernet-Branca is a closely-guarded secret. Since its invention by Bernardino Branca in 1845, it is likely that only a handful of people have ever learned the full recipe for Fernet-Branca. It is said that the two distilleries (one in Milan the other in Buenos Aires) consume nearly 75% of the global saffron supply for their products each year.
Beyond the expensive ingredients, the process behind Fernet-Branca and Branca Menta are also incredibly laborious. Each ingredient infuses differently and some are infused into water while others are infused into alcohol. These ingredients must be infused separately and then reassembled after varying steep times to form the final product. This makes Fernet-Branca and Branca Menta almost impossible to duplicate.
What we do known is that Branca Menta contains significantly more menthol character in its formula as well as having more sweetness and being bottled at 28% alcohol by volume compared to Fernet-Branca which is bottled at 39% alcohol by volume.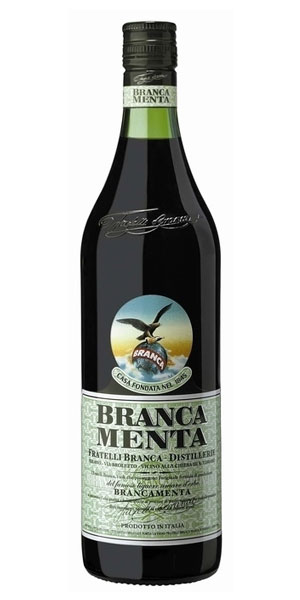 You may also like...