Grape

Cabernet SauvignonMerlotPetit Verdot

Food Pairing

SteakBeefLamb

Farming Method

BiodynamicAll of our products that are tagged with the term Biodynamic are either biodynamic certified or biodynamic practicing. Learn More
Château Palmer is the most famous of the Third Growth chateau of the Medoc. It is located in the heart of the Margaux appellation; 66 hectares of gravelly soil and grassy rows overlooking the Gironde estuary. Palmer has consistently been labeled as one of the "Super Seconds" as their quality is equal to that of a First Growth with their wines commanding prices often higher than most Second Growth wines.
The estate dates back to the 17th century, though it was not until 1814 that Englishman Charles Palmer took ownership and gave it his name. In 1938, the estate was bought by four Bordeaux négociant families, two of whom – the Sichel and Mähler-Besse families – own the property today. Since 2004, the estate has been led by the agronomist and oenologist Thomas Duroux, who has made wine at the Ornellaia estate in Bolgheri, Tuscany. In addition to the Grand Vin, Chateau Palmer has been crafting a cuvée called Alter Ego since 1998. Alter Ego is produced from grapes grown on dedicated plots and with a different blend from that of the Grand Vin. For this reason, Chateau Palmer regard it not as a second wine, but very much as a distinctive cuvée.
Between 2008 and 2013, Chateau Palmer made the transition to 100% biodynamic farming. In addition to its vineyards, the estate is home to a diversity of complementary plants and grazing animals.
— CELLAR SELECTION —
Tasting Notes
Inky black/purple colour with a concentrated, intense nose of ripe blackcurrant and plum, sweet spice and violets. There is a lifted elegance here which is very appealing. The palate is full-bodied and concentrated, but is so fresh and mineral with juicy blackberry and bramble fruit, lots of sweet spice and herb notes. It's complex and beguiling, with a lovely creamy texture and supple, elegant tannins. The finish is extremely long and fresh showing wonderful poise.
The relatively high alcoholic content of the 2015 vintage is balanced out by a dense tannic structure without any rustic notes, thanks to perfect phenolic maturity of the pips and skins. At this time, this outstanding balance leads Chateau Palmer to believe that 2015 will be in line with recent great vintages, such as 2010, 2009 and 2005.
Method
It's 66 hectares of vines are planted on a plateau of gravel, sand and clay soils overlooking the Gironde estuary. Plantings include equal parts of Merlot and Cabernet Sauvignon at 47% each, along with 6% Petit Verdot. Although the average age of the vines is fairly typical of the region at about 40 years, some of the vines are over 70 years old. That, along with the relatively high Merlot content and the benefits of careful, well-established biodynamic practices, may account for both the richness and complexity of the wines.
Fermentation takes place in conical, stainless steel vats in varying sizes, to permit each variety and parcel to be fermented separately for subsequent selection and blending. The Grand Vin is aged for 20-22 months in barrel, of which less than 50% is new. Thanks to the health and consistency of their biodynamically produced fruit, Palmer have been able, over the past few years, to begin safely reducing the amount of sulphur added throughout the process, with the aim of producing wines with more freshness and purity of flavour. For Alter Ego, less new wood is used, and ageing time is slightly reduced with a view to producing a wine they describe as "distinguished by its freshness of fruit, crisp intensity and richness from the moment out of barrel".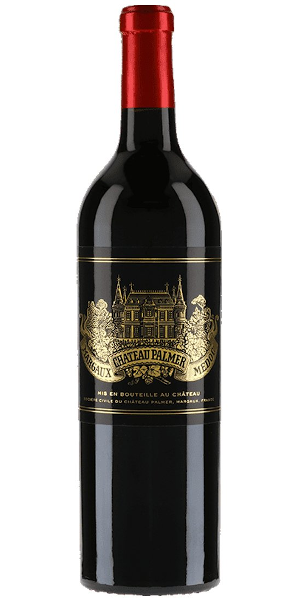 You may also like...