Evolution Pinot Noir (750ml)
Sub-Region

Willamette Valley

Farming Method

ConventionalMost products with this label come from producers who do their best to avoid any intervention at all but it's possible that some of the aforementioned preventative measures and additions are deemed necessary. Learn More
Founded by Susan Sokol and Bill Blosser, they planted their first vines in Dundee Hills, Williamette Valley back in 1971, long before any sort of wine industry was established in Oregon. Nestled on an 89 acre estate (Sokol Blosser tends to 128 acres total) with the famous volcanic red Jory soil, the winery became B Corp Certified in 2015 (High social and environmental performance, legal commitment, and transparency are just a few things that describe the certification) and continue to commit themselves to sustainable practices in both business and vineyard. Sokol Blosser also became the first US winery to receive LEED (Leadership in Energy and Environmental Design) certification, further cementing their commitments.
With their primary focus on the varietals that have become so synonymous with Oregon (Chardonnay, Pinot Noir, and Riesling), in 1998 the Evolution label debuted and has since grown tenfold. Starting with the Pinot Noir, the label has expanded to include Chardonnay, red and white blends, and even boxed wine.
Tasting Notes
On those nose, floral aromas, red berries reminiscent of cherry and cranberry, and baking spices. The fruit carries through to the palate as well with a kiss of toasty spice. Easy to drink and no fuss; pair this with an array of BBQ dishes, lighter pork fare, or crispy-skinned duck breast.
Method
Made up of 100% Pinot Noir- all grown in Willamette Valley, Oregon, Sokol Blosser's Evolution Pinot Noir see mostly stainless steel; they do this to maintain those fresh fruit flavours and keep the jaminess to a minimum. With that being said, some oak is used to round out the wine and give it those flavours of toasty spice that are so desirable with Pinot Noir.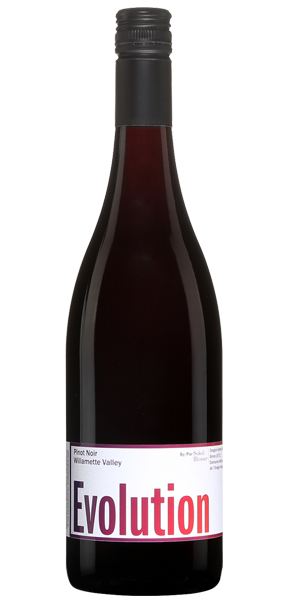 You may also like...