Tatamagouche X Bishops Cellar – Cellar Slammer Session IPA (473ml)
From the family owned operated microbrewery located in the heart of Tatamagouche, Nova Scotia. In 2014, the family converted an old butcher shop into a brewery where they craft small batches of tasty beer.
Tasting Notes
Cellar Slammer is a yearly collaboration between Tatamagouche Brewing Co. and the team at Bishop's Cellar. Forget everything we've ever told you, THIS is your go-to summertime slammer. Your patio-pounder, a beach bestie, a…. you get it!
Clean and bright citrus-driven aromas, but not too far into the "juicy" territory. Slammer is light on its feet, bright, and way too easy to drink.
4.4% abv
Method
It's light and refreshing with just the right amount of bitterness and lots of dry hopping from Hallertau Blanc and Mosaic! #bestbeerintheworld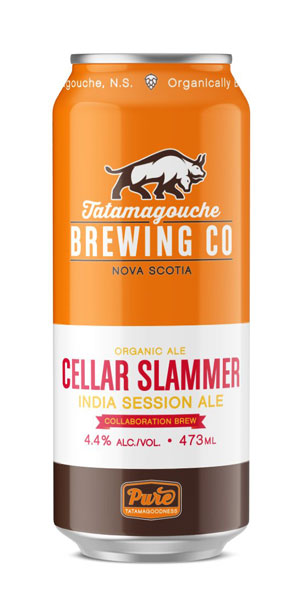 You may also like...