Tokinoka Black Blended Whiskey (500ml)
Spirit Category

Japanese Whisky

Tasting Notes

FruitySpicyToasted Oak
The Eigashima Brewery was founded in 1679 and has been producing whisky since 1919. This blend of malt and grain whiskies is refined and charming and a definitive declaration of the quality of Japanese whisky production.
Tasting Notes
This is a rich and fruity blended whisky. Tokinoka Black has notes of pineapples, mangoes and toasted oak, building into spicier notes of ginger, black pepper and cinnamon. The finish is long and lingering, with notes of vanilla and honey.
Method
Created by Master Blender Akito Ueda, this Japanese blended whisky from White Oak distillery is a variation of the original Tokinoka blend. A mix of 50% malt whisky and 50% grain whisky it has been aged in three different types of cask – ex-bourbon, Xeres and virgin oak casks.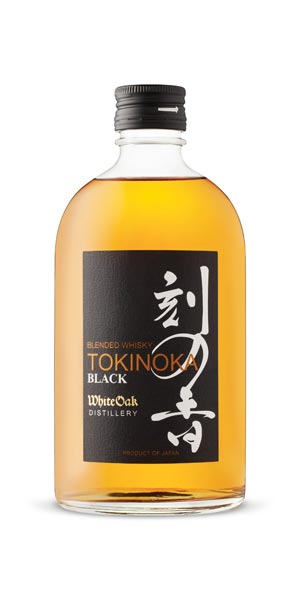 You may also like...