Willibald – Chatterbox New England IPA (473ml)
Beer Style

New England IPALeans heavily on late, dry hopping techniques to deliver a bursting juicy, tropical hop experience. Learn More

Tasting Notes

BalancedBitterJuicy
Founded in 2017, Willibald is a first-generation farm distillery & brewery located outside of Cambridge in Ayr, Ontario. On the farm they strive to create progressive, high quality products that respect tradition but aren't bound by it. They also have a restaurant on the farm serving up seasonally focused food and beverages all year round.
Tasting Notes
Massive, honey-soaked aromas of ripe tropical fruits mingle with white wine aromatics, fresh herbs, and lemon balm. The palate is very juicy, and packed with new-world hop flavour that leads into a strong finish, with firm bitterness and a clean finish.
Method
Emphasising hop aroma and flavour without bracing bitterness, the New England IPA  leans heavily on late and dry hopping techniques to deliver a bursting juicy, tropical hop experience. The skillful balance of technique and ingredient selection, often including the addition of wheat or oats, lends an alluring haze to this popular take on the American IPA.
Chatter Box IPA is brewed with Citra, Nelson Sauvin, Motueka hops.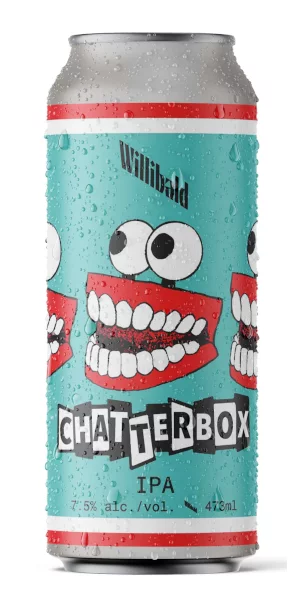 You may also like...
Express Shipping!
For select shipping postal codes, this product may be eligible for Express Delivery! Click here to learn more.