This year, our friends at Devour! The Food Film Festival will be celebrating women in gastronomy! We are proud to be a partner again in this amazing celebration of food, wine and Nova Scotia.
In anticipation of these fantastic celebrations of women in food and wine, we have assembled some profiles of some wonderful women in the Nova Scotia Wine Industry. Find our first profile of Rachel Lightfoot here. Find our second profile of Gina Haverstock here.
Here's the final winemaker profile in our series: Barbara Thomson.
---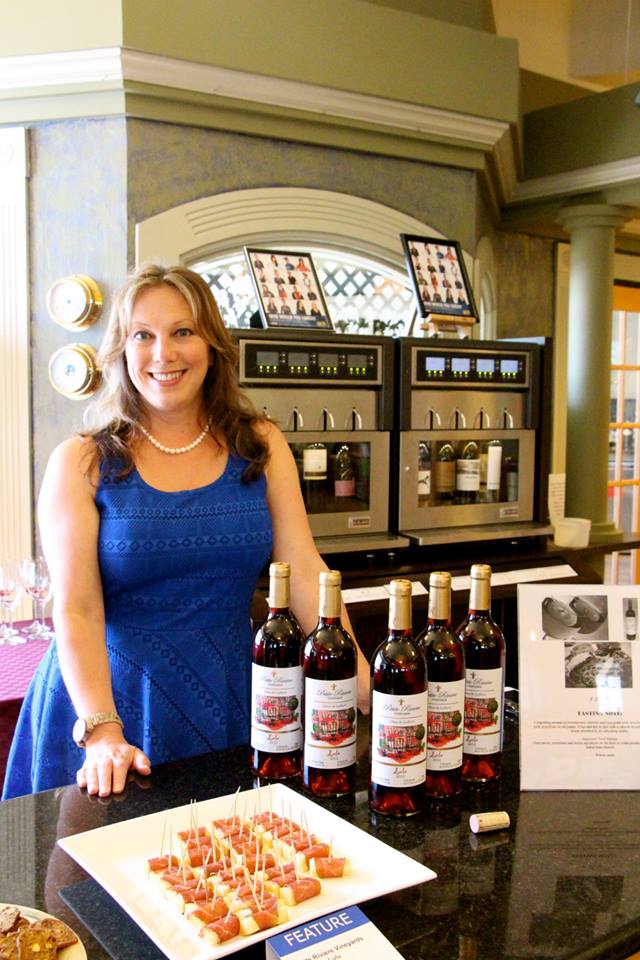 Barbara Thomson is the owner and winemaker at Petite Riviere Vineyards. She and her husband were looking to buy a vineyard which led to them purchasing a beautiful winery in the LaHave River Valley with a unique micro-climate known for producing earthy and elegant red wines. Barb is a hard working and creative woman with a background in nutrition and design. She loves learning and acquiring new skills so it was inevitable that after she acquired the winery she would also learn how to make wine. She learned the basics from the previous owners of Petite Riviere, took courses in California and worked with a range of winemakers in order to hone her skills. She credits Jurg Stutz and Patrick Cantieni of Domaine de Grand Pre, along with Dominic Rivard, as her local mentors.
Barb enjoys the unique challenge of making wine in Nova Scotia, while watching more and more locals appreciate local wine. She believes that with more experimentation, grape growers and winemakers will come to understand what varietals are most suited to our province and recognize regions within Nova Scotia that are suited to particular varietals. In particular, she likes to work with Leon Millot, Gamay, Seyval Blanc and Riesling. A recent challenge has been the shortage of grapes in Nova Scotia, but that is now being dealt with thanks to government grants and vineyard expansion; she is pleased to see that the industry is being supported.
I am always curious to know what regions and wines fascinate winemakers. Barb and I have similar tastes; she loves wines that are more elegant and less on the heavy side; hence her preference for the Loire Valley, Burgundy and most Italian wines.
Barb wears many hats at Petite Riviere above and beyond winemaking: from working in the cellar to designing labels, plus marketing, sales and even delivering the product. Her advice to aspiring women winemakers? You need to have good stamina and to be flexible. It's an exciting job!