2 Crows Pollyanna IPA (473ml)
2 Crows Brewing Co. is the brainchild of husband and wife duo Mark and Kelly Huizink and brewerJeremy Taylor. They brew modern beers with care and focus on quality. Their aim is to get people thinking about craftsmanship, where their beer is coming from and the various characteristics that make beer great.
Tasting Notes
Pouring hazy deep orange and packed with heady aromas of topical fruits, citrus juice, herbs, and stone fruits. The palate is full bodied with rich flavours that mimic the aromas, a moderate carbonation and firm bitterness keep everything in check.
Method
Pollyanna is brewed with a touch of oats to give an extra creamy mouthfeel, coupled with the intense amounts of dry hopping with American hop varieties. This beer is all about huge tropical hop notes and a dense soft mouthfeel, it would all be a mess without bitterness to balance everything out – luckily there's lots of bitterness, too.
7.3% ABV / 64 IBU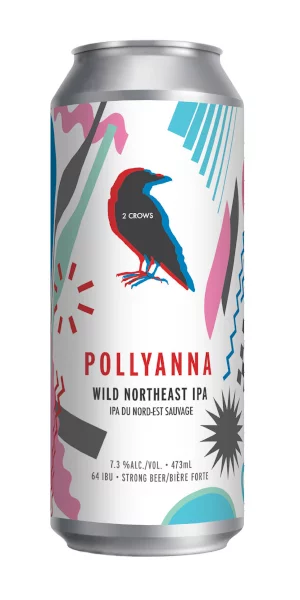 You may also like...