Michael and David Phillips are two brothers whose family has farmed and cultivated grapes in the Lodi region since the 1850's. Their wines are big and bold with equally eye catching labels to match. They farm their 750 acres of vineyards according to sustainable viticulture practices and since 2011 all of the Lodi grown fruit processed their winery was certified sustainable.
Tasting Notes
The flagship Zinfandel explodes with sweet plums and pepper dominate on the nose and blueberries, ripe raspberries, vanilla and sweet spices on the palate. It is full, rich and jammy with soft velvety tannins and lots of flavour.
Method
Made from old vines Zinfandel grapes harvested from seven certified sustainable vineyards were chosen for the  in the Lodi appellation, where Zinfandel reigns supreme.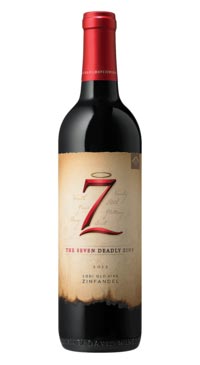 You may also like...