Farming Method

ConventionalMost products with this label come from producers who do their best to avoid any intervention at all but it's possible that some of the aforementioned preventative measures and additions are deemed necessary. Learn More

Food Pairing

SteakBeefBurgers
For its tenth anniversary, Bodegas Caro chose to celebrate the grape that has come to symbolize Argentina's vineyards by making a pure Malbec, Aruma. Originally from Cahors in France, Malbec was introduced to Argentina by a Frenchman, Jean Pouget in 1868, which coincidentally was the same year James de Rothschild purchased Château Lafite. Malbec has adapted wonderfully to the Mendoza region where the sunshine and cool nights soften its tannins and reveal its velvety-smoothness. "ARUMA" means the "night" in the language of the Quechua, the indigenous people of the Mendoza region. They chose this name because it is the intense darkness of the nights in the Andes and the pure mountain air that give the wines the rich, authentic character of their terroir. ARUMA – the wine of the mountain nights.
Tasting Notes
Deep reddish color. The nose shows a great aromatic intensity where we find white flowers, red fruits and cherries. On the palate the wine is fresh, fruity, and it also expresses a pleasant balance between acidity, tannins and softness. The finish is long and delicate.
Method
Grapes were harvested by hand, carefully selected, destemmed and crushed before being placed in stainless steel tanks for fermentation. A traditional winemaking process ensued with pump-over and delestage. Total maceration time lasted from 12 to 15 days.  The wine is aged in tanks in order to preserve its fruit-driven style and allow the varietal characteristic of  Malbec to come through.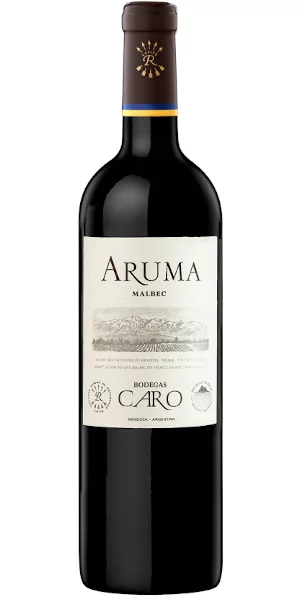 You may also like...