Bellwoods – Bellweiser Pilsner (473ml)
Beer Style

Czech PilsnerCzech Saaz hop is used here; known for higher bittering acids, and intense floral aromas with lots of pepper. Learn More

Tasting Notes

BitterherbalSpicy
One of Canada's most prolific craft breweries to pop up in the last decade – Bellwoods continues to impress and amaze anyone who can get their hands on a bottle. Over the years they've gone from lineups around the block at their Ossington ave. location, to opening a second much larger brewery, complete with rows and rows of barrels for mixed fermentation and dark beer ageing. So far in the Canadian craft beer scene, not many other breweries have made as many waves as Bellwoods.
Tasting Notes
Bellweiser is the Bellwoods take on an 'old world' pilsner, showcasing a pale malt body, firm bitter backbone, and noble hops. They forego the dry-hop on this one to make room for lots of yeast-derived aromatics, with the resulting beer crossing off all the 'crisp', 'clean', and "refreshing" boxes you need it to. Brewed with a neutral lager yeast, allowing the subtle interplay of hops and malt to shine through. Light floral aromatics, soft bitterness in the finish, easy to drink.

Method
Czech-Style Pilsners have more texture and body than their German counterparts, along with a pronounced noble hop aroma of pepper, herbs, and grass. Think of this as a more "full bodied" Pilsner, to the German lean and tight style.
Our Thoughts
If you're not a big fan of overly hoppy beer, I highly recommend you try this Pilsner! A deviation from their well-known sour beers and IPAs, Bellwood's 'Bellweiser-' a nod to the original Czech 'Budweiser,' is a crisp, honeyed, and all-around excellent Czech-style Pilsner. Refreshing and light, it may very well be the perfect game night companion.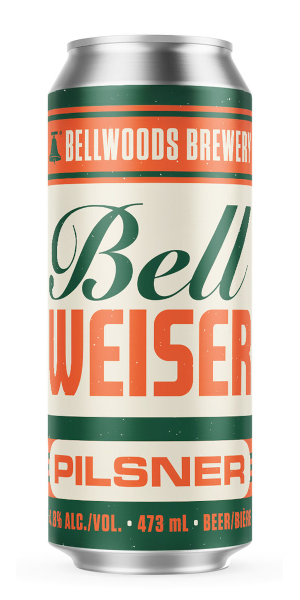 You may also like...
Express Shipping!
For select shipping postal codes, this product may be eligible for Express Delivery! Click here to learn more.