Stillwell Stilly Pils (473ml)
Beer Style

German Pilsner
From the folks behind arguably one of the city's best beer bars, brewing out of the old Propeller brewery on Gottingen st., and soon their own location. Stillwell brewing whips up mixed fermentation, usually barrel aged and blended Belgian styles along with some of the crispiest lagers in the province. Top notch beers to enjoy with friends, or hog to yourself.
Tasting Notes
Aromas of spicy, floral, and citrus hop character that lead into a palate with fresh light malts, snappy bitterness, and fluffy carbonation. This is an interesting, and delicious pilsner that anyone from any range of beer drinker should try!
Method
Stilly Pils is a pilsner-style lager inspired by the full-flavoured pilsners of the world: the Czech pivos with their plush malt character, the dry North German pils with that snappy, bitter finish, plus that famous North Italian pils (and the American pils it has inspired), with its full-on hop aroma and flavour. We'll drink any pils we encounter but it's this premium, textural sort of pils that pushes SWBC forward on their own ~pilsgrimage~ toward the ideal everyday beer.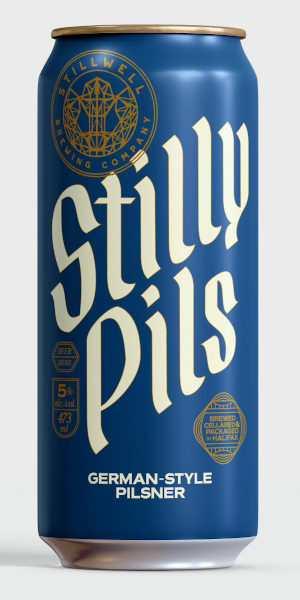 You may also like...